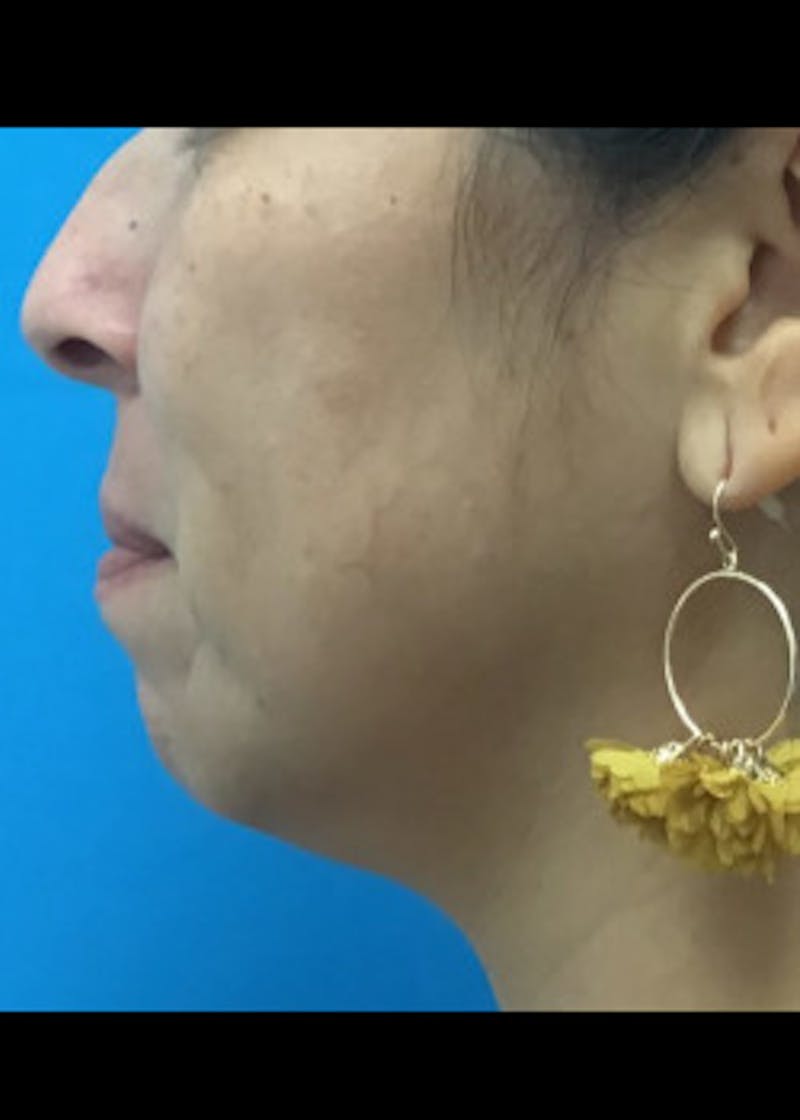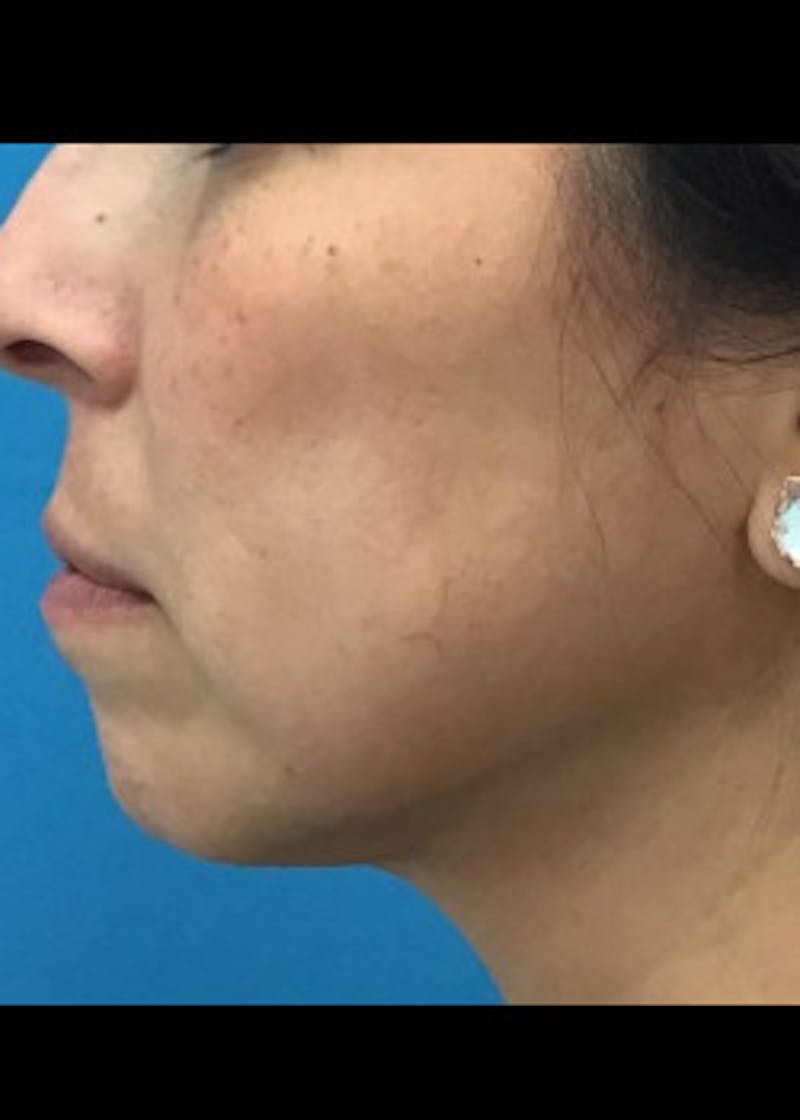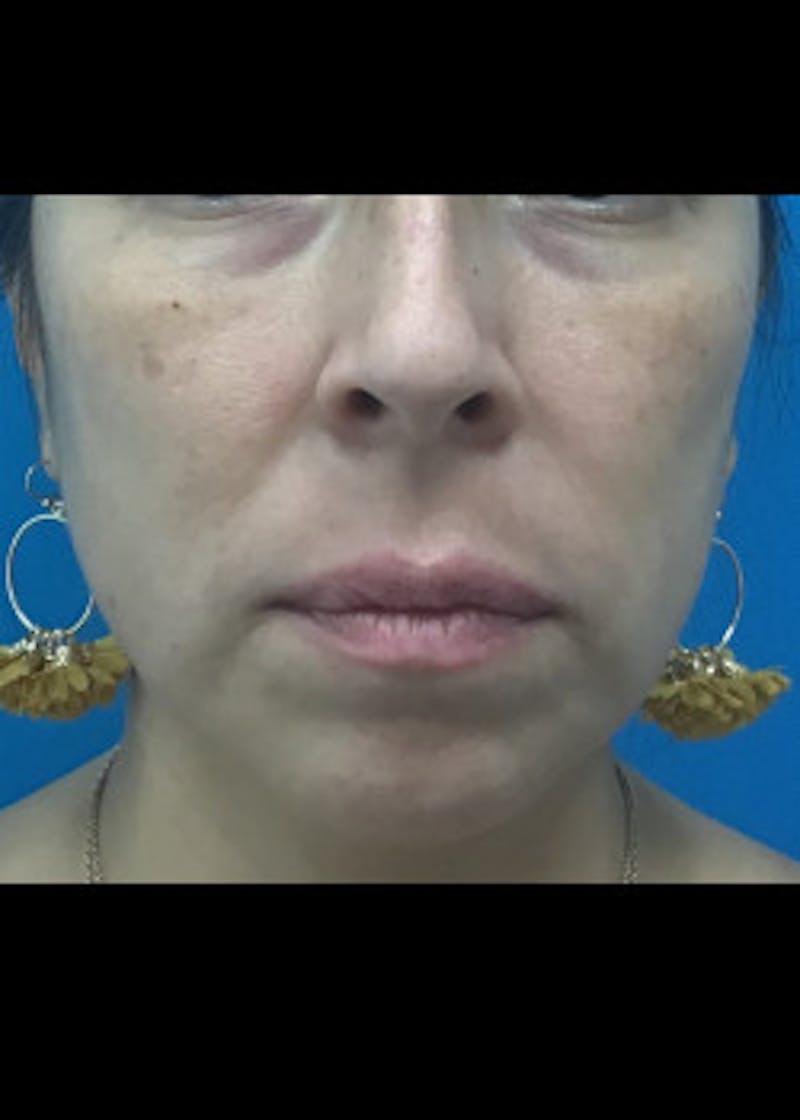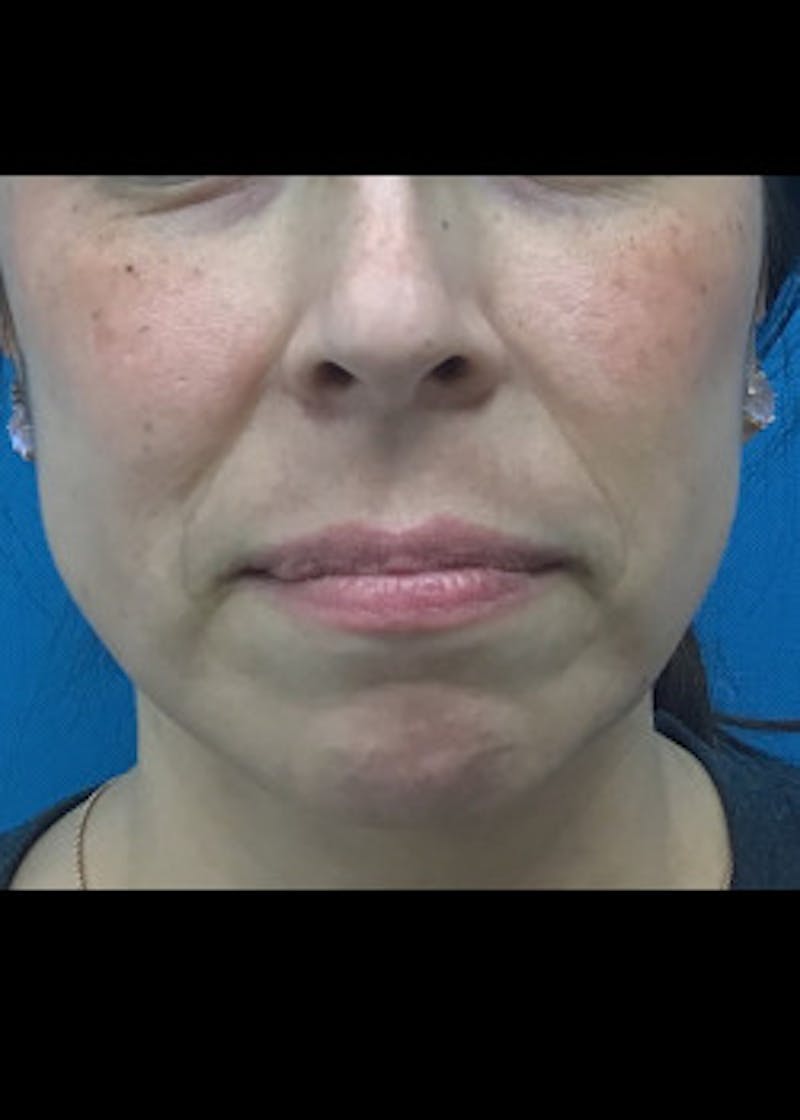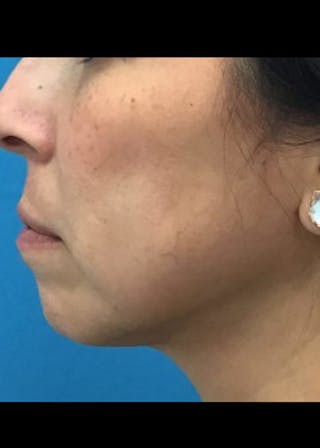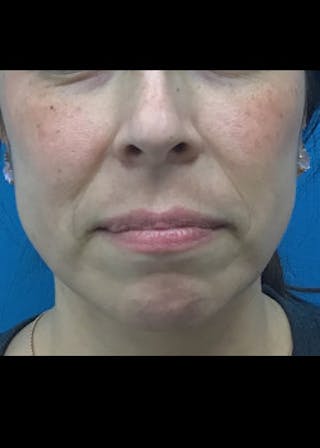 Individual results may vary.
Lateral:
Jawline is more defined and appears longer. Neck has better shape, especially under the chin.
Front:
Lifting of the cheeks, with less hollowness under the eyes 41 year old woman with early changes of facial aging as well as lack of definition to the neck and jawline. FaceTite performed in office to lift and contour the neck and face.